I'm a control freak. I admit it. I like everything to follow my rules and to go as I plan. Lately, it seems that every plan I make completely falls apart. If I'm to believe in the Proverb, God has been laughing at me a lot lately.
I Plan, God Laughs
Of my recent plans that God, apparently, thought funny –
Plan #1: Go to graduate school at 58, graduate, and get a job.
Graduate school in my late 50s was unbelievably difficult. But I did it and graduated. Nearly a year later I am still unemployed. So, I made a different plan.
Plan #2: Buy a trailer and travel across the United States with Poppy, my 10 month old puppy. Poppy and I were ready to go since I don't have a job. But the trailer I bought has major structural rot that was hidden by the original seller. Buyer beware and all that. There's not much I can do about it.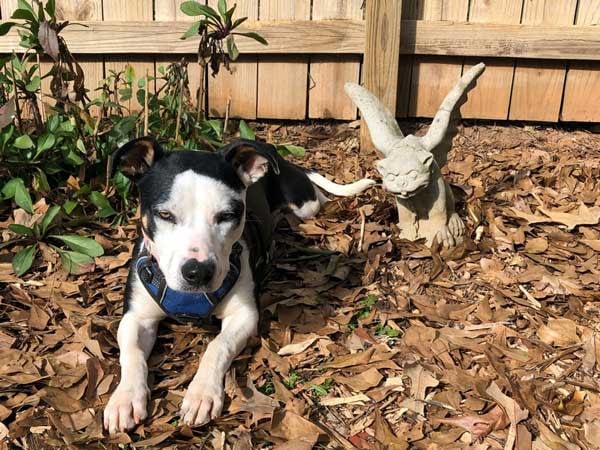 So on to plan #3: Rebuild the trailer.
And plan #4: Keep applying for jobs.
And plan #5: STOP MAKING PLANS! Clearly there is something intended for me that I just can't see yet. Keep moving and my path will become clear.
The Trailer
My trailer is a 2001, 21 foot Trail Vision camper with a full bathroom and kitchen, a small double bed (perfect for Poppy and me) and a dinette that can become a bed. Or at least it was all of that. In preparation for my trip, I began cleaning and peeling back the layers, starting with the bathroom.
The floor under the bathtub was completely rotten, and the floor supports were gone. Here's the bathroom after I took the tub and toilet out. That's a big hole, straight through to the ground.
The dinette area was also completely rotten. Here's the dinette before, in the process of tearing out, and now.
The framing of the trailer was so rotten that I had to peel off the outside "skin" and remove the interior walls and insulation.
About half the floor must also be removed, including insulation and floor boards. Here is a section of floor I began to rebuild in the rear of the trailer.
The good news is that, besides being a bit of a control freak, I am also pretty handy and very determined. Once I've decided I'm going to do something, I make it happen if at all possible. So now I am just focusing on rebuilding the trailer, and when I feel like it, applying for jobs. Because clearly, God has been laughing about all my other plans.